Best Free Music Downloader App
More than 70 million songs free for you. Explore the world of music with Snaptube!
Support Android 4.0 and higher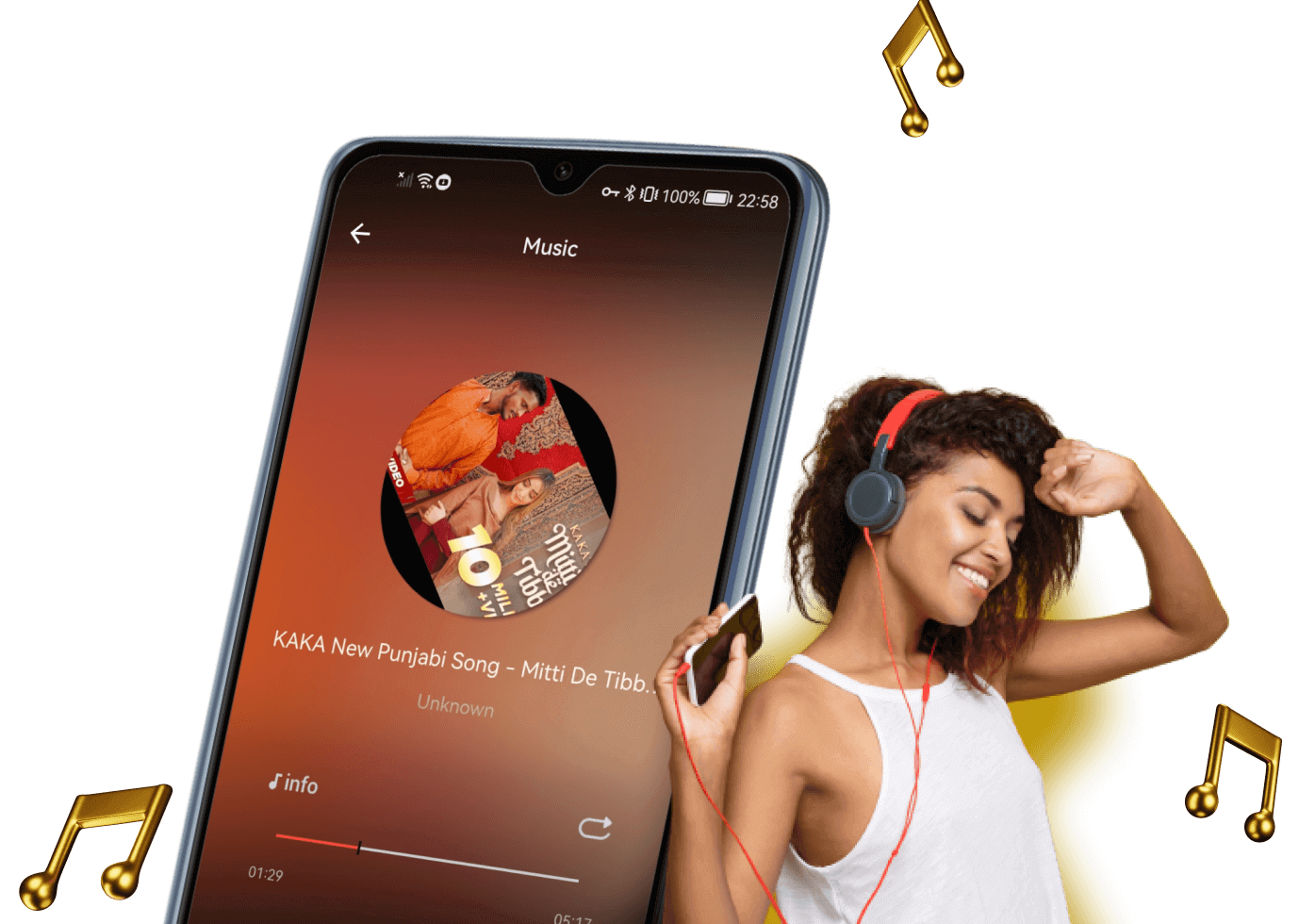 About Snaptube Music Downloader
A huge collection of music
Snaptube has music in all genres, styles, and languages. You can download songs for free from over 50 popular platforms including Soundcloud, Vevo, and more. With Snaptube, you can stay on top of the trending music.
Powerful search abilities
You can easily find music by searching for your favorite tracks, artists, albums, genres, and more. Alternatively, you can browse curated playlists to discover new music. Snaptube even supports downloading music by link.
Unlimited and free downloads
As a free music download app, Snaptube supports unlimited downloads. You can download any number of MP3 songs from multiple online sources. Access to all music and video content without a premium subscription.
High-quality music download
Snaptube downloads music in multiple quality options ranging from 70, 128, and 160kbps to high-quality 320kbps. Enjoy millions of songs in lossless audio, and free of cost. Besides free MP3 download, you can also choose the M4A format.
Personalized recommendations
Under Snaptube's Music page, you can explore personalized playlists and mixes made just for you. The advanced algorithms let you listen to an endless stream of fresh songs, and there's always something new to discover.
Online and offline player
Stream music online for free. And download your favorite songs for offline listening without using data. The offline music app works fine even when the screen is off. Features such as play queues and lyrics display are also included.
Free MP3 Music Download in 3 Steps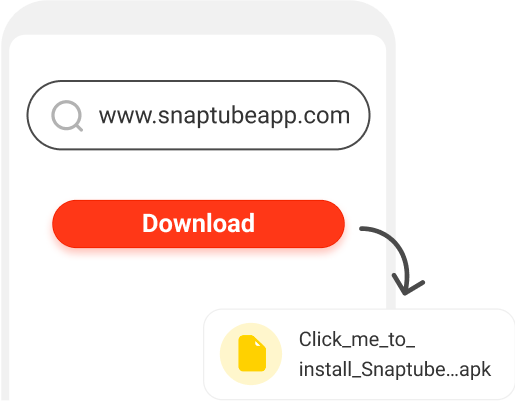 Install the Snaptube free music app
Go to the official Snaptube website and download the latest APK file. Give your browser permission to install the app and complete the installation.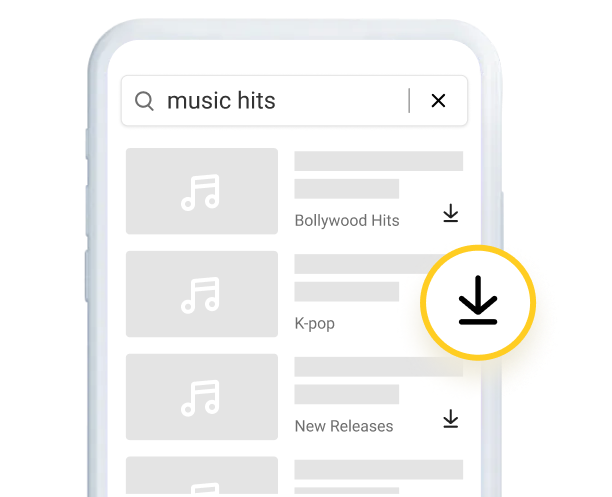 Search for your favorite music
Launch the Snaptube app and explore your favorite music. You can search directly by track, artist, and more. Or choose your preferred platform such as Soundcloud to find songs. Additionally, there is an option to download songs using URLs found from other sources.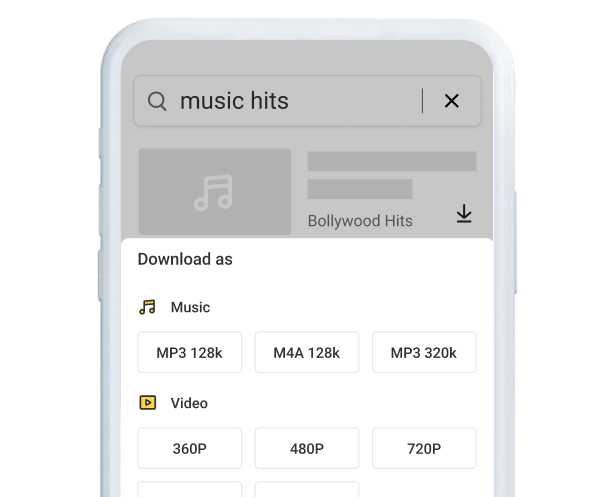 Download and enjoy!
Click the download button and choose the format and bitrate. Once the MP3 download is complete, you can listen to the music offline via Snaptube or any other audio player app on your phone.
All Your Music in One Place
With Snaptube, you can download MP3 songs from multiple platforms. This includes music streaming platforms like Soundcloud and video sharing platforms like Dailymotion, Vevo, Instagram, TikTok, etc.
Soundcloud
Vevo
Facebook
Instagram
DailyMotion
Twitter
Tiktok
Whatsapp
Pinterest
4shared
Vimeo
Metacafe
LiveLeak
Funnyordie
Animeq
More
Frequently Asked Questions
How to download music by link?
Copy the URL of the song you want to download and paste it into Snaptube's search bar. After the source file is successfully loaded, it can be played online. There is a download button. Click it and save the audio to your device.
How to download 320 kbps songs?
Can I listen to music with the screen off if using Snaptube?
How to download a playlist at once?
How to make a playlist on Snaptube?
Where are downloaded music songs?
How do I set downloaded music as my ringtone?
What can I do with downloaded music files?
What is the best app for music download on Android?
Get the Best App to Download Music for Free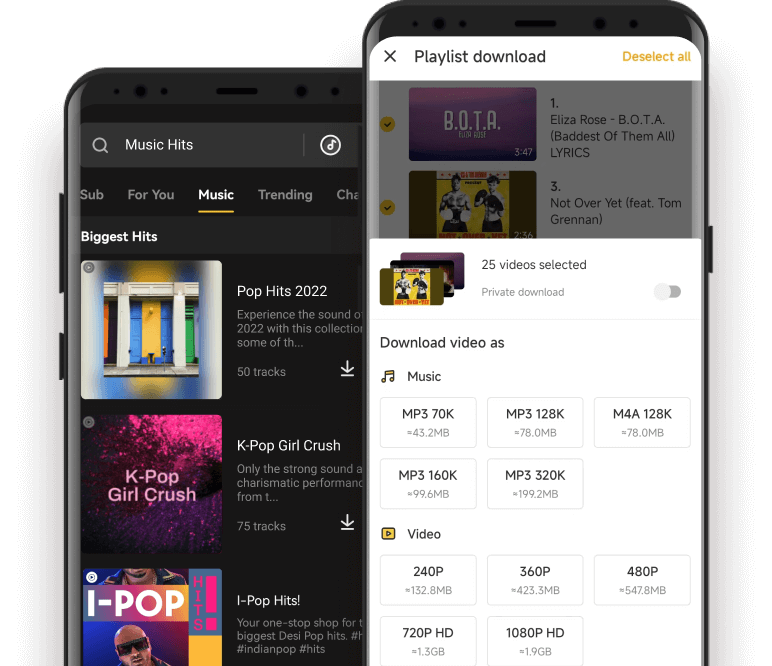 Easy-to-use interface
Picture-in-picture player
Custom dark mode
Batch songs download
Private download
Built-in file management