How to Download Unlimited Music with Snaptube?
Want to use the Snaptube music downloader? It's super easy! Now anyone can do MP3 music download for free on their Android by following these 3 simple steps: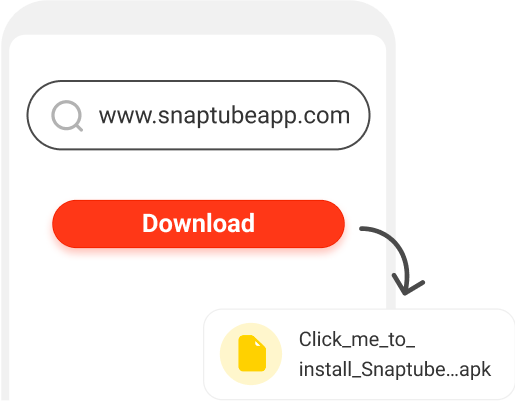 Step 1
Install the Snaptube Music Downloader App
Head to the official Snaptube website and install the music downloader app. Grant your browser permission to install apps and follow a simple click-through process to complete Snaptube's installation.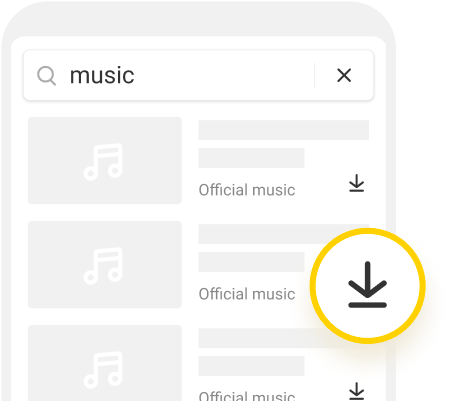 Step 2
Search for any Song or Video to Download
You can now launch Snaptube and browse its interface to find any music video to download. On Snaptube, you can select a preferred platform (like Facebook or Twitter) and browse it to find any media to download. There is also a provision to copy the URL of the media from any other source and directly load it on Snaptube.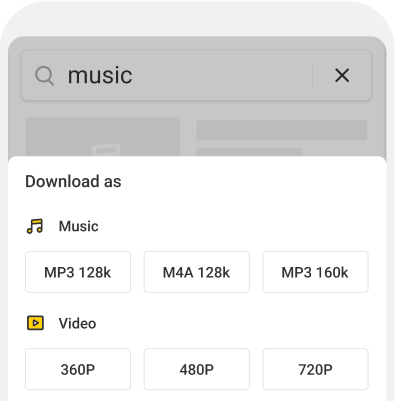 Step 3
Download complete!
Once the video or song is loaded on Snaptube's media player, tap on the download icon at the bottom. Select MP3 or any other preferred format and tap on the download button to save it. You can also load any music video and save it as an MP3 on your Android phone.That's it! After completing the MP3 download, you can access the file offline via Snaptube or your phone's media player.
More than 50+ popular websites support






Snaptube Features: Your One-Stop Music Downloader
Supports 50+ Platforms
With Snaptube, you can do MP3 downloads from 50+ popular platforms. This includes video sharing platforms like Vimeo, and Dailymotion as well as social platforms like Facebook, Instagram, and Twitter.
Unlimited and Free Download
Snaptube is a free music downloader that supports unlimited downloads. You can download as many MP3 files as you want from any compatible source without any hassle.
Different Formats and Qualities
Apart from MP3, Snaptube supports song download in numerous other formats too. Users can also select a preferred quality (bitrate) for the file like 128 or 320 kbps.
Access Downloading History
Snaptube offers an inbuilt music player in the app with tons of features. You can also access a downloading history in your Snaptube app to check what you have downloaded in the past.
Get More Music Downloader Tips
Snaptube Video and Music Downloader - A Stepwise Guide

If you are an Android user who would like to download your favorite videos and songs from different sources, then Snaptube would be a must-have app. Already used by millions of people worldwide, the Snaptube video and music downloader is considered as one of the best entertainment apps out there. Though, there are times when users are not able to use the Snaptube video/music downloader to the best. In this post, I will provide a stepwise solution to make the most of the Snaptube video and music downloader app in no time.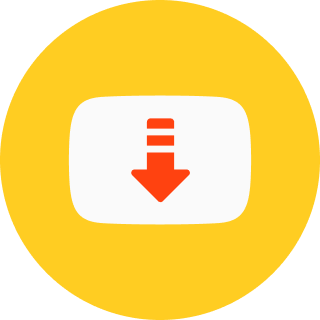 10 seconds
Snaptube App
Android phone
What Can You Do with the Snaptube Video and Music Downloader?
As the name suggests, Snaptube is a highly resourceful app that can be used to download videos and music from multiple sources. There is no need to root your device to use Snaptube or go through any unwanted technical hassle.
You will find several platforms like YouTube, Facebook, Instagram, Dailymotion, etc. available on Snaptube so that you don't have to switch between different apps.
Just look for any kind of video or music of your choice and download it in the preferred format or resolution.
Snaptube lets us download videos in 4K, 2K, and other HD resolutions as well as optimized options like 720p.
You can also load a video and download it as an MP3 file. For instance, you can download a YouTube video as MP3 using Snaptube.
There is no limit on the number of videos or songs you can download. The app will also recommend personalized suggestions and even supports a dark mode.
How to Use Snaptube Free Video and Music Downloader App?
The Snaptube video & music downloader is extremely easy to use and will meet all your entertainment needs. To learn how to use the Snaptube app video and music downloader, you can follow these steps:
Step 1: Install the Snaptube video music downloader
Since the Snaptube free music and video downloader APK is not listed on the Play Store, you have to install it from its website. To do that, you have to go to your phone's Settings > Security and turn on the feature to download apps from unknown sources. You can later disable this feature if you want to.
Now, just go to the official website of Snaptube and download its APK file on your Android. Tap on the Snaptube video and music downloader APK and let your browser install the application on your device.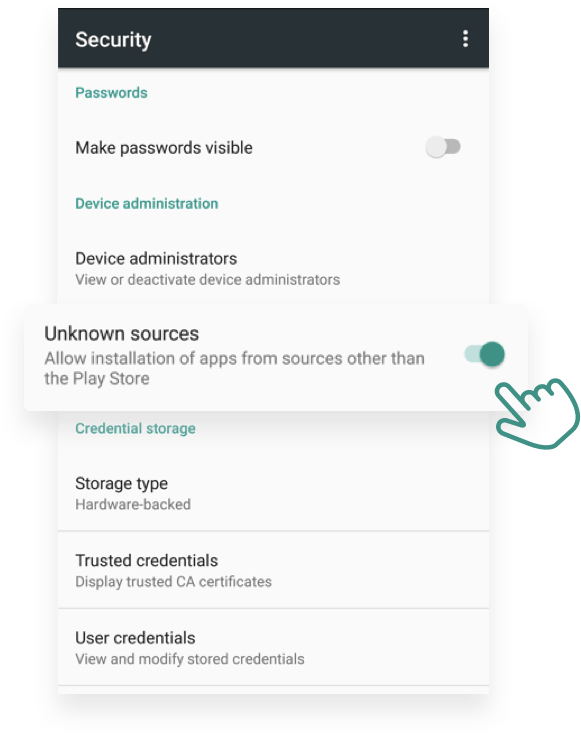 Step 2: Search for any video or music to download
Once you have installed the Snaptube free video and music downloader, launch it, and look for any content of your choice. On its home, you can view different platforms listed that you can easily select.
If you want, you can enter relevant keywords on the search bar for any video or music. By default, the results would be loaded from YouTube, but you can go to any other platform from here.
There is also an option to copy a URL from any other source and directly load it on Snaptube's search bar.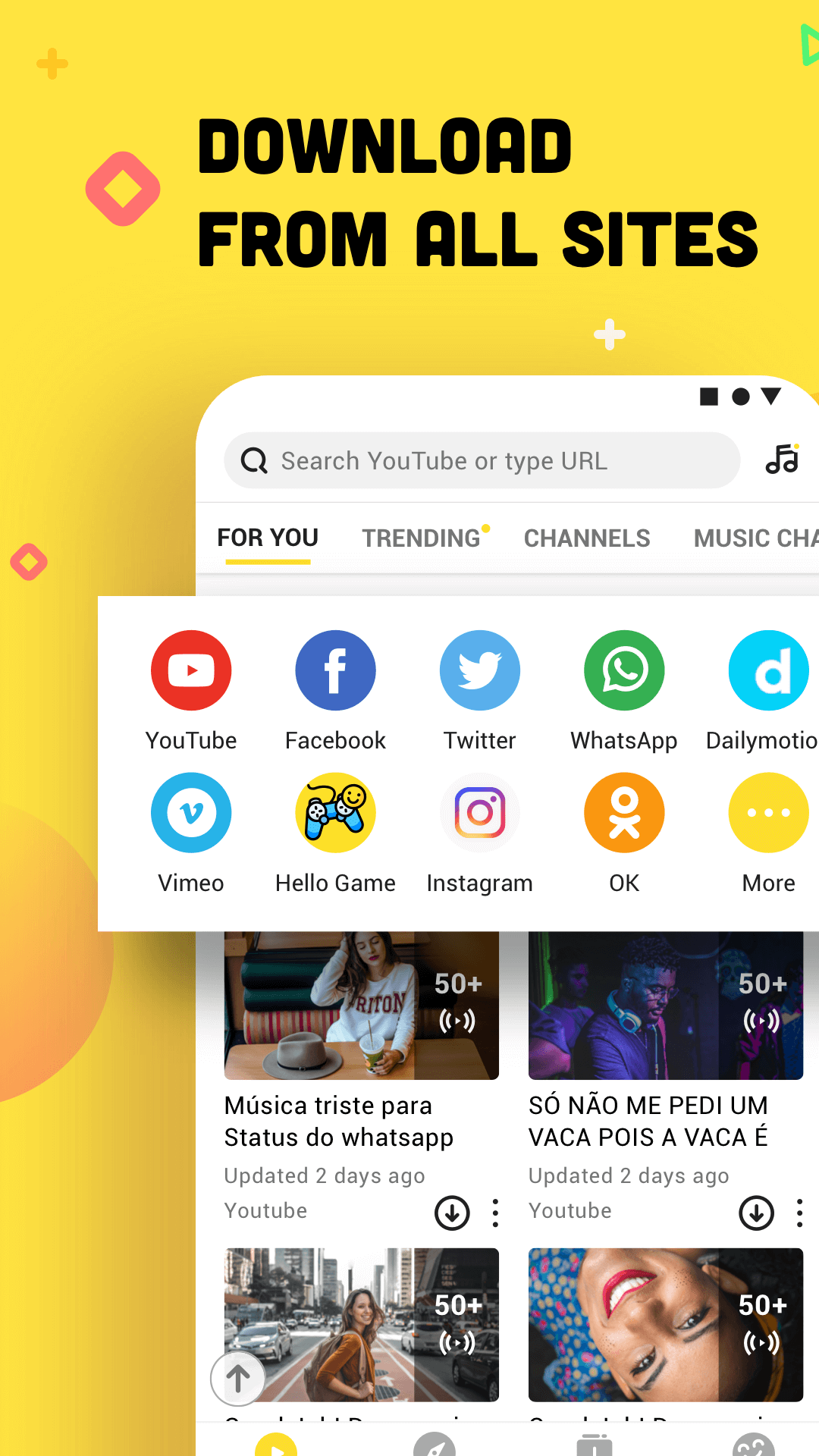 Step 3: Download the video or music file
Once you get the results of your choice, just tap on the thumbnail and let the video be loaded on the screen. To save it, you can just tap on the download icon that would be activated at the bottom of your screen. In the end, you can just select a preferred media format and resolution and let it be downloaded on your Android.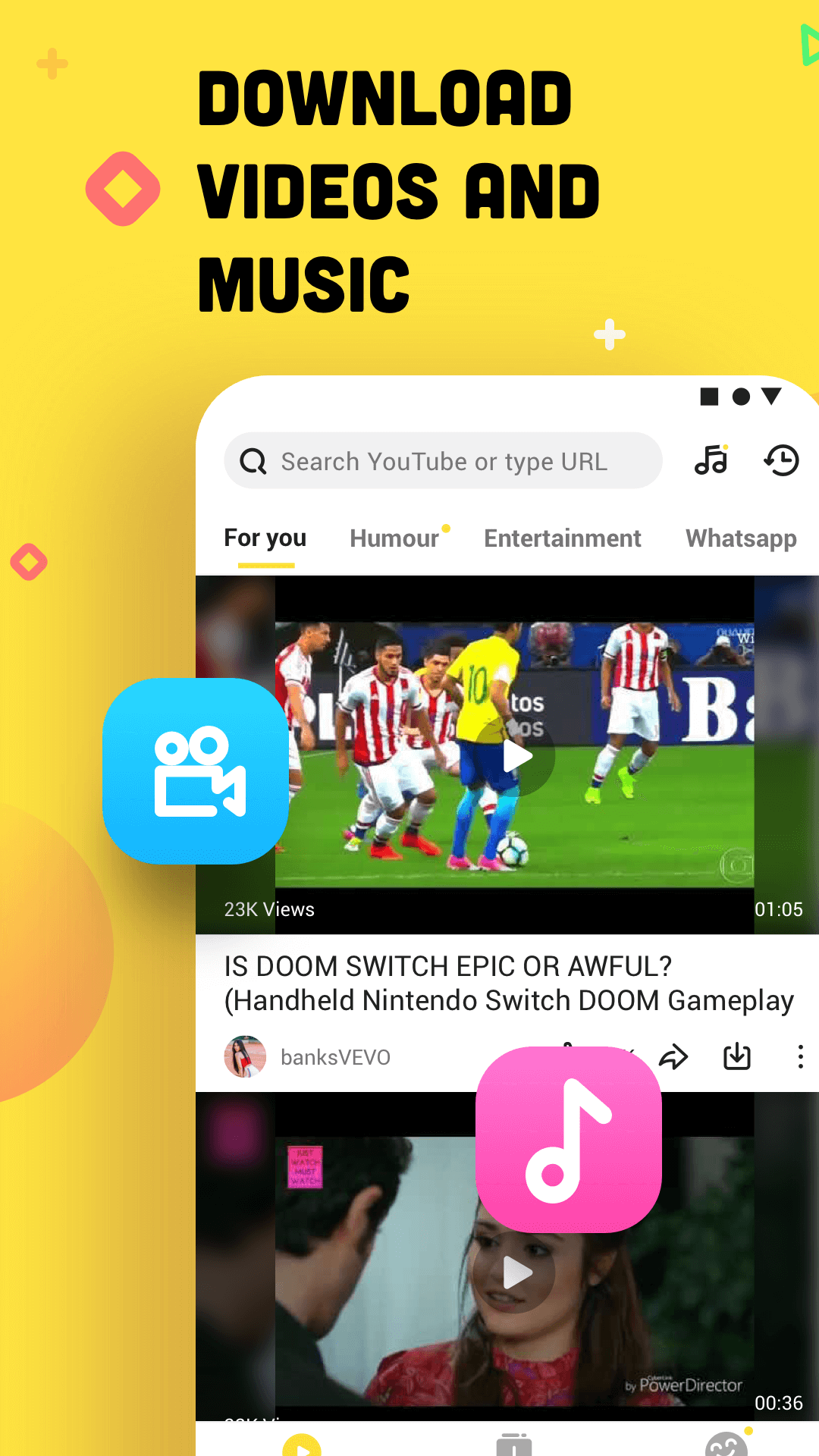 That's it! Once the video or music file has been downloaded, you can find it on your phone's storage or Snaptube's Library. In this way, you can use the Snaptube video and music downloader without any trouble and get your favorite media files for free.