100% Safe
Are you ready to install Snaptube?
If you haven't downloaded the Snaptube APK, please click the button below to download.
Why will you get a warning about Snaptube from Google System when installing?
How to install Snaptube?
This guide will show you simple steps on how to install Snaptube on your phone
Step 1: If you use Chrome, it will give you a warning saying that you are trying o download a "This type of file...". Just click "Ok" and continue downloading.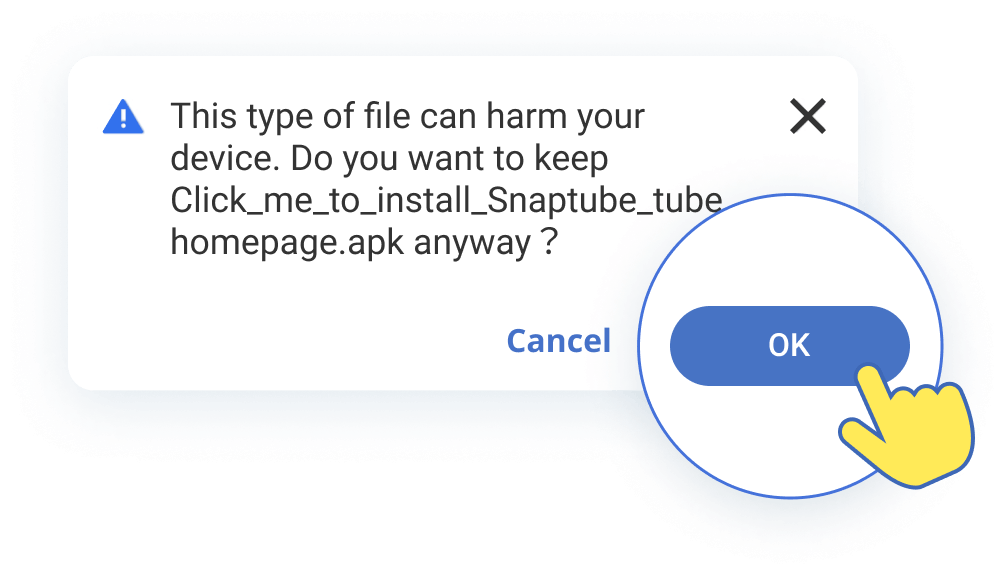 Step 2: When the download is finished, click on the "Click_me_to_install _Snaptube" file on the notification bar to install.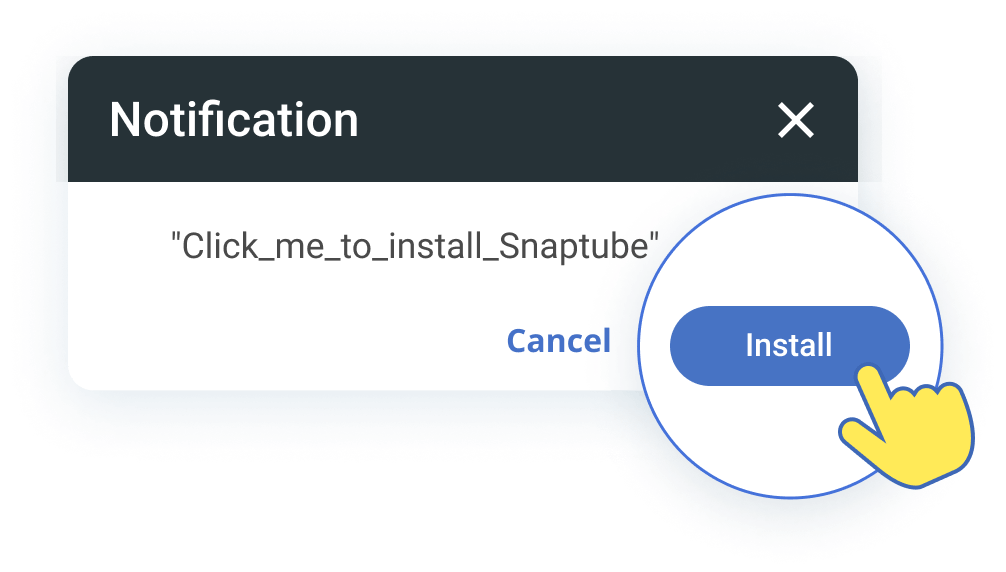 Step 3: If a notification appears saying "installation blocked", please click "Settings" - "Security" - "Unknown sources" - "OK". This step enables the installation of apps outside of Google Play. Go back to the first step.