In the last few years, Telugu movies have certainly gained a lot of popularity. Due to this, a lot of people would like to download Telugu movies on their phones and other handheld devices.
There are usually several options to choose from: paid streaming services, Telugu movie sites or Telugu movies download apps. This article will take a deep dive into a free app called Snaptube, which is a foolproof solution to do any type of movie online for free. 
Part 1: What is the best Telugu movie download app?
If you want to do the latest Telugu movie download without paying anything, then give Snaptube a try. It allows us to download unlimited movies from numerous sources. It features a fast-loading player that supports the streaming of high-definition content. You can watch movies of all kinds and save them directly on your Android device.


Download
Benifits in terms of Telugu movies downloading
Getting started is easy because Snaptube doesn't require you to register or log in.
On Snaptube's interface, you can browse various video hosting and social platforms. This way, you can save time when streaming and downloading various videos.
You can quickly find movies by searching for the movie title, actor, director, etc.
It offers advanced features like picture-in-picture mode, video suggestions, integration, and more.
Users can download videos in different resolutions from 1080p, 720p, 480p to 240p as well.
There is no need to root your Android device to install and use Snaptube.
Part 2. How to do Telugu full movie download with Snaptube
After getting to know about these advanced features of Snaptube, you must be willing to try it. Without facing the slightest of trouble, you would be able to access all the classic and latest Telugu movies. Here's how you can do it.
Step 1: Install and launch Snaptube
To start with, unlock your Android device and visit its security settings. From here, you need to make sure that you can download apps from third-party (unknown) sources. That is, sources other than the Google Play Store.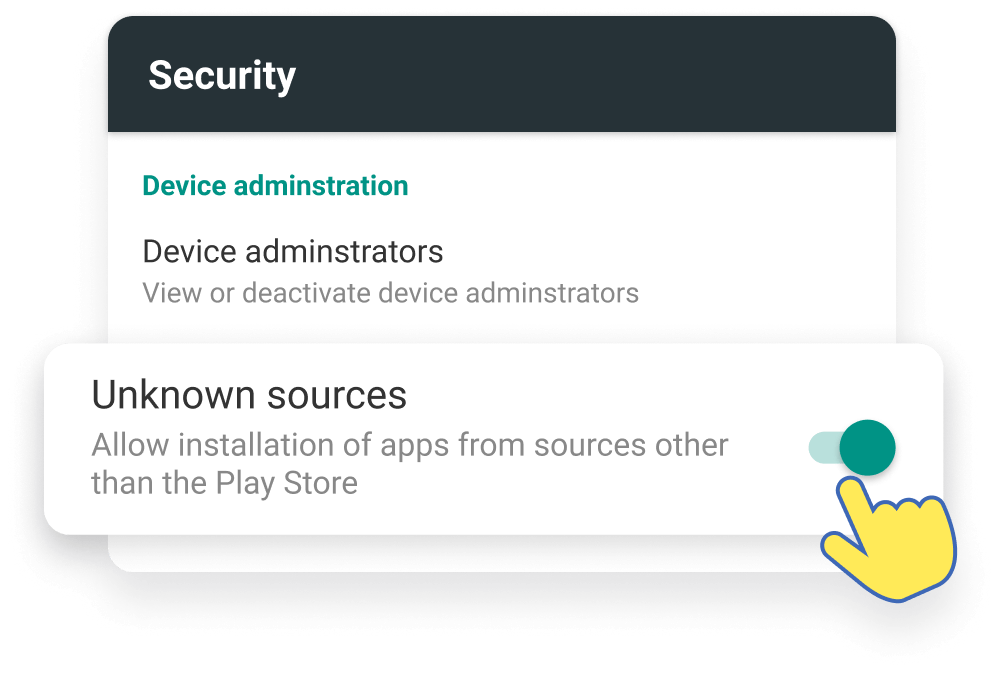 Step 2: Look for any Telugu movie of your choice
In order to do the Telugu new movies download, the quickest method is to search for them. Launch Snaptube and type the related information and load it.
If you are already familiar with any other movie sites, then you can just copy the link (URL) of the video and paste it into the search box. That also works.
Step 3: Save the movie on your device
As soon as the video would be loaded, you can see a download icon right at the bottom of the video player. All you got to do is tap on the download icon.
Snaptube will give you an option to save the video in different resolutions and sizes. You can make the appropriate selection and wait as the movie would be downloaded to your device.
By following this simple drill, you can also do Telugu movies download for free and that too in the best available quality. The saved Telugu movie can be accessed through the Gallery app on your device. You can also find all the downloaded content on your Snaptube library as well. In this way, you can watch your favorite Telugu movies anytime and anywhere you want, even without any internet connection!
Must-watch Telugu movies of all time
Hundreds of films are released in the Telugu film industry every year. Here are the best movies voted by our editors. Every movie listed below can be downloaded using the Snaptube app.
Top 10 old Telugu movies
Missamma (1955)
Devadasu (1953)
Malliswari (1951)
Gundamma Katha (1962)
Neramu Siksha (1973)
Sankarabharanam (1980)
Sagara Sangamam (1983)
Aha Naa Pellanta (1987)
Sitaara (1983)
Saptapadhi (1981)
Top 10 latest Telugu movies
Srimanthudu (2015)
The Ghazi Attack (2017)
Rangasthalam (2018)
Palasa 1978 (2020)
Aakaasam Nee Haddhu Ra (2020)
Colour Photo (2020)
Shyam Singha Roy (2021)
Konda Polam (2021)
Virata Parvam (2022)
Ante Sundaraniki (2022)
updated by Chief Editor on Jul 17, 2022